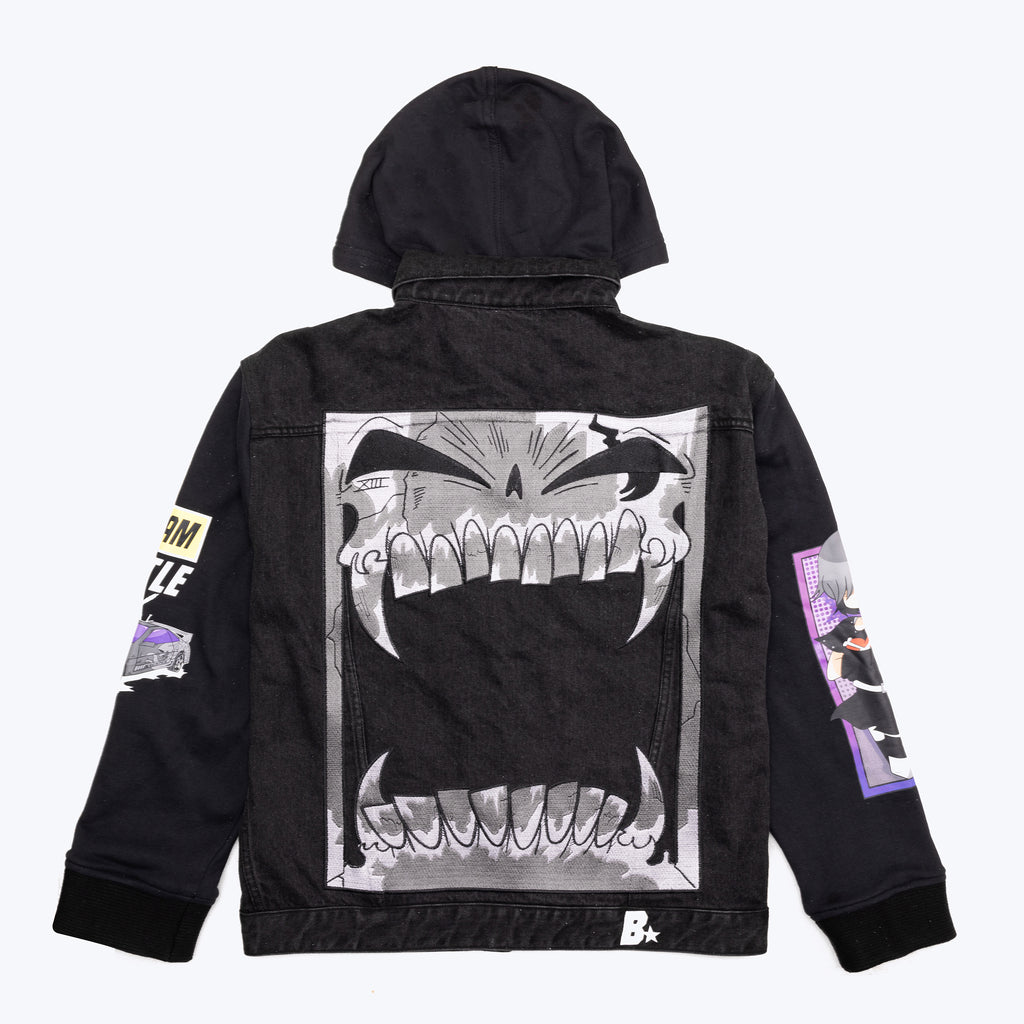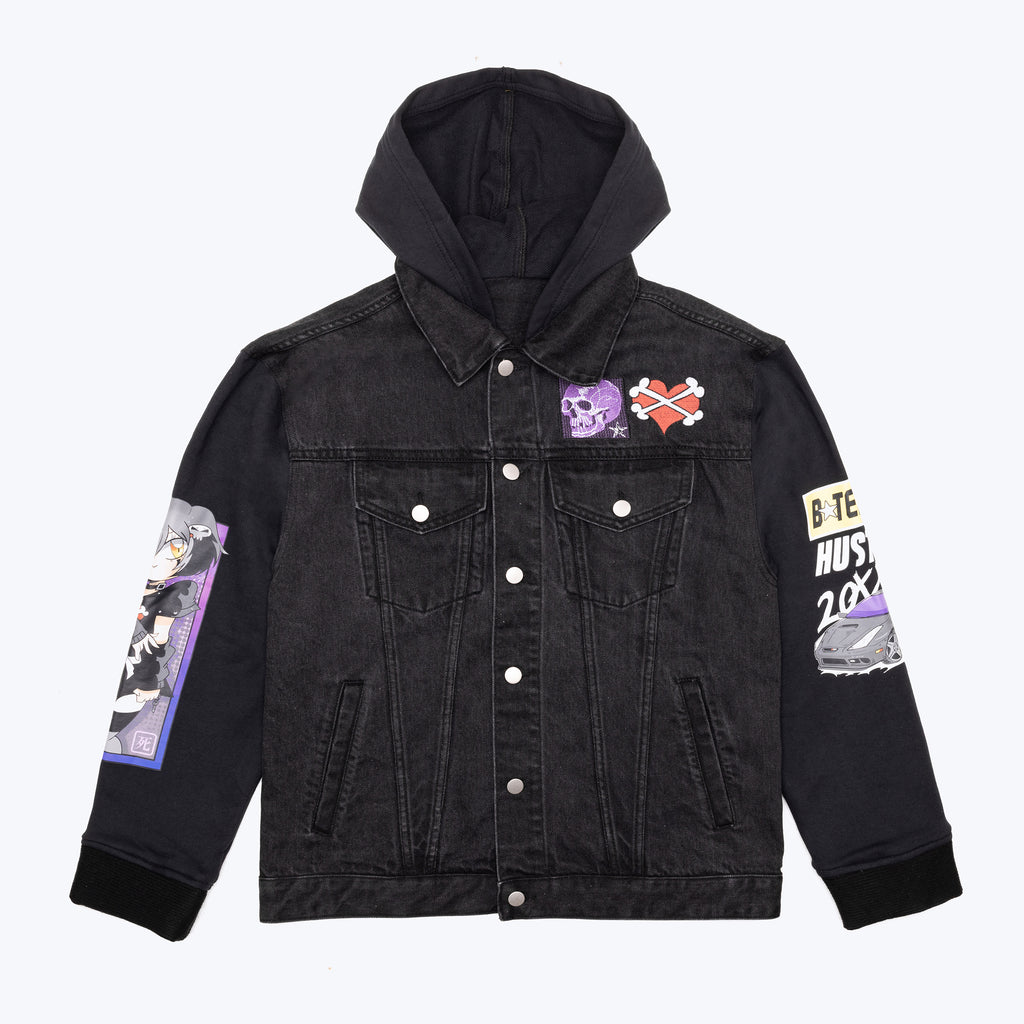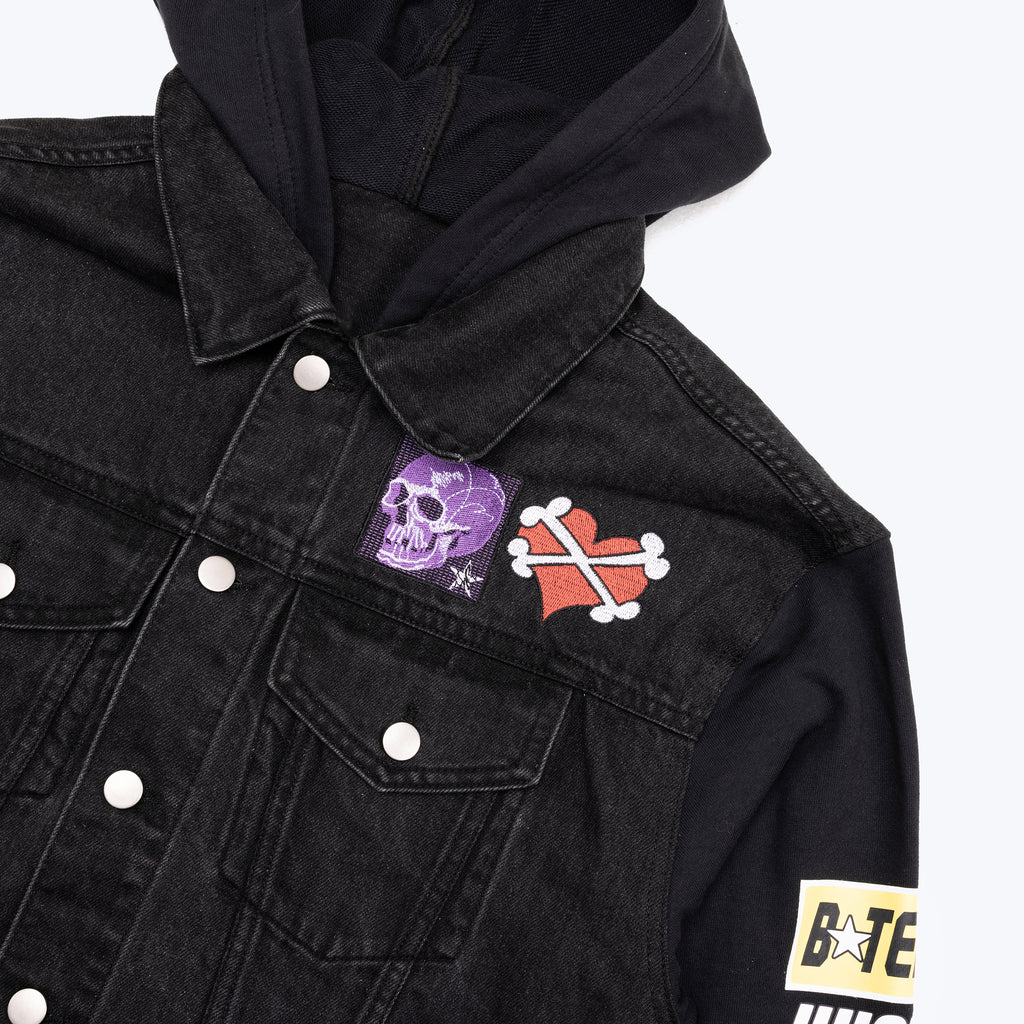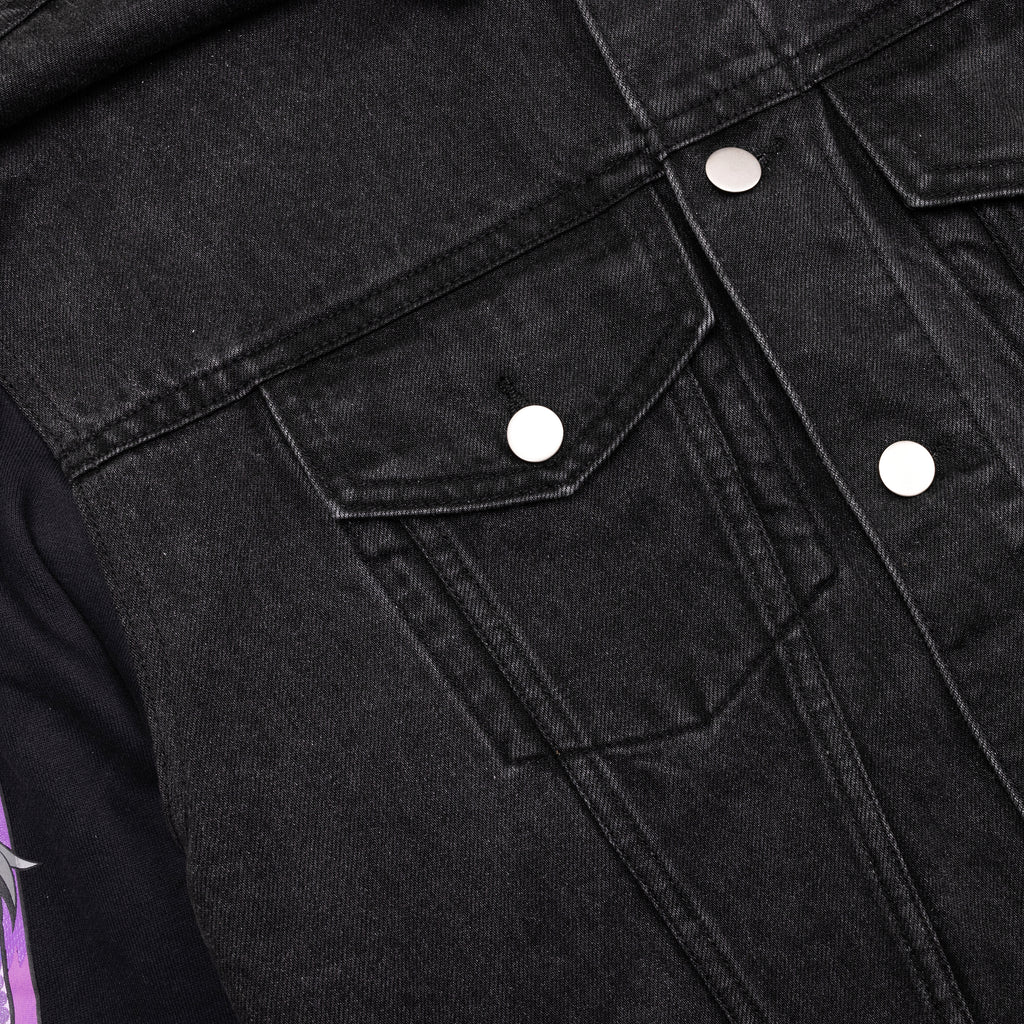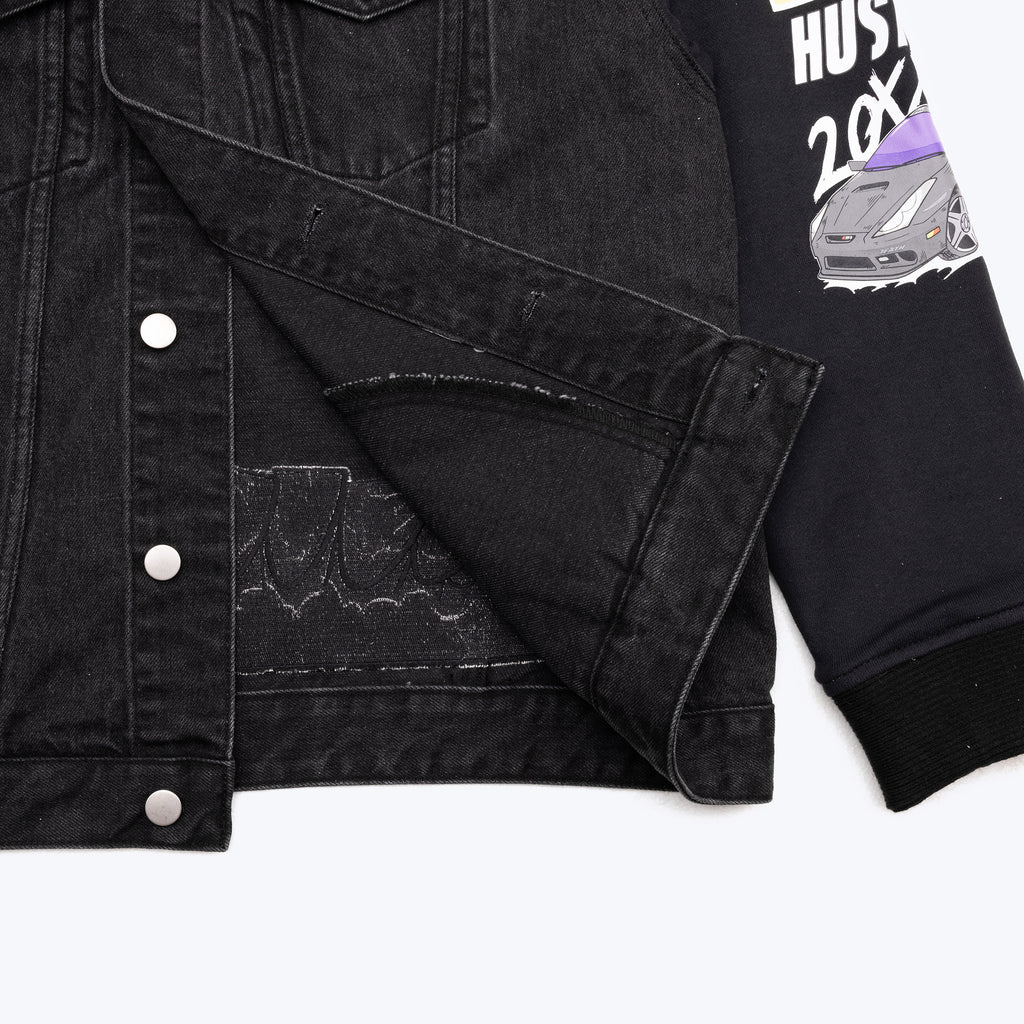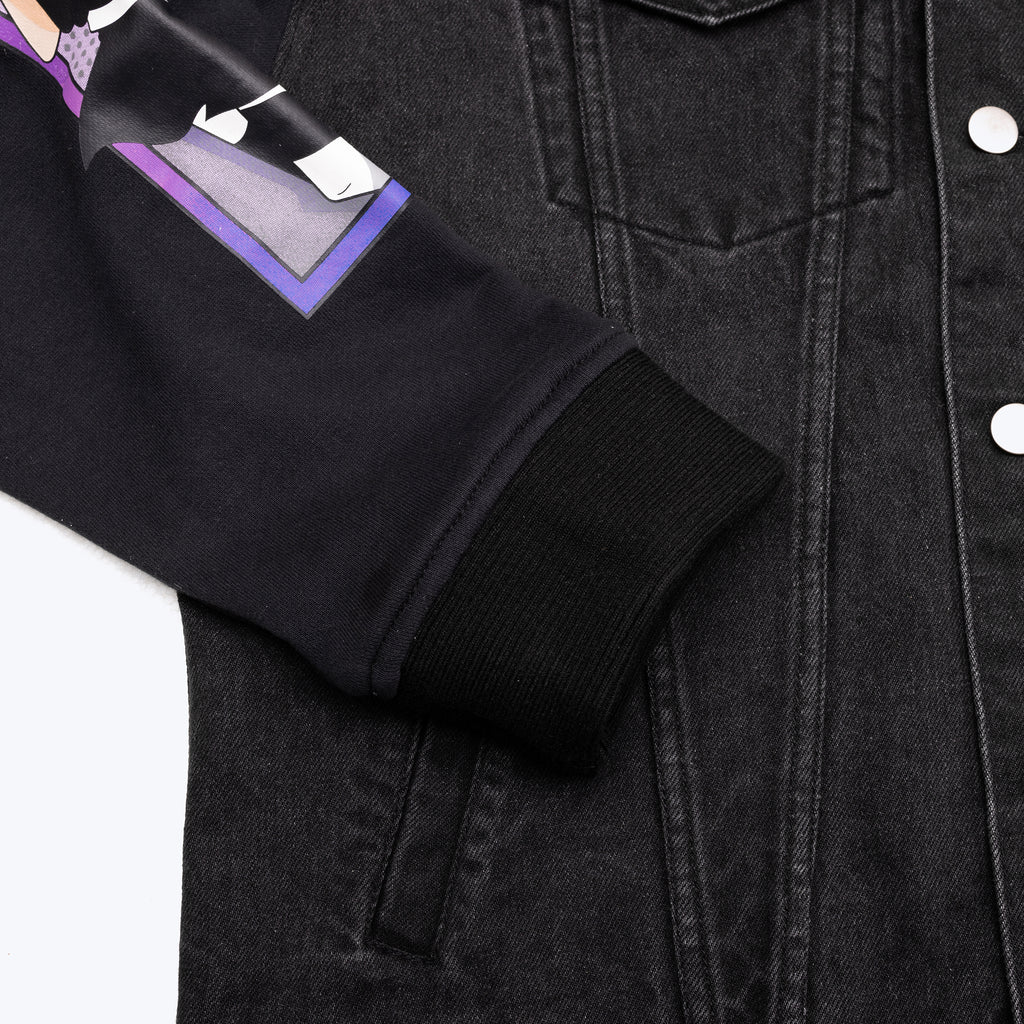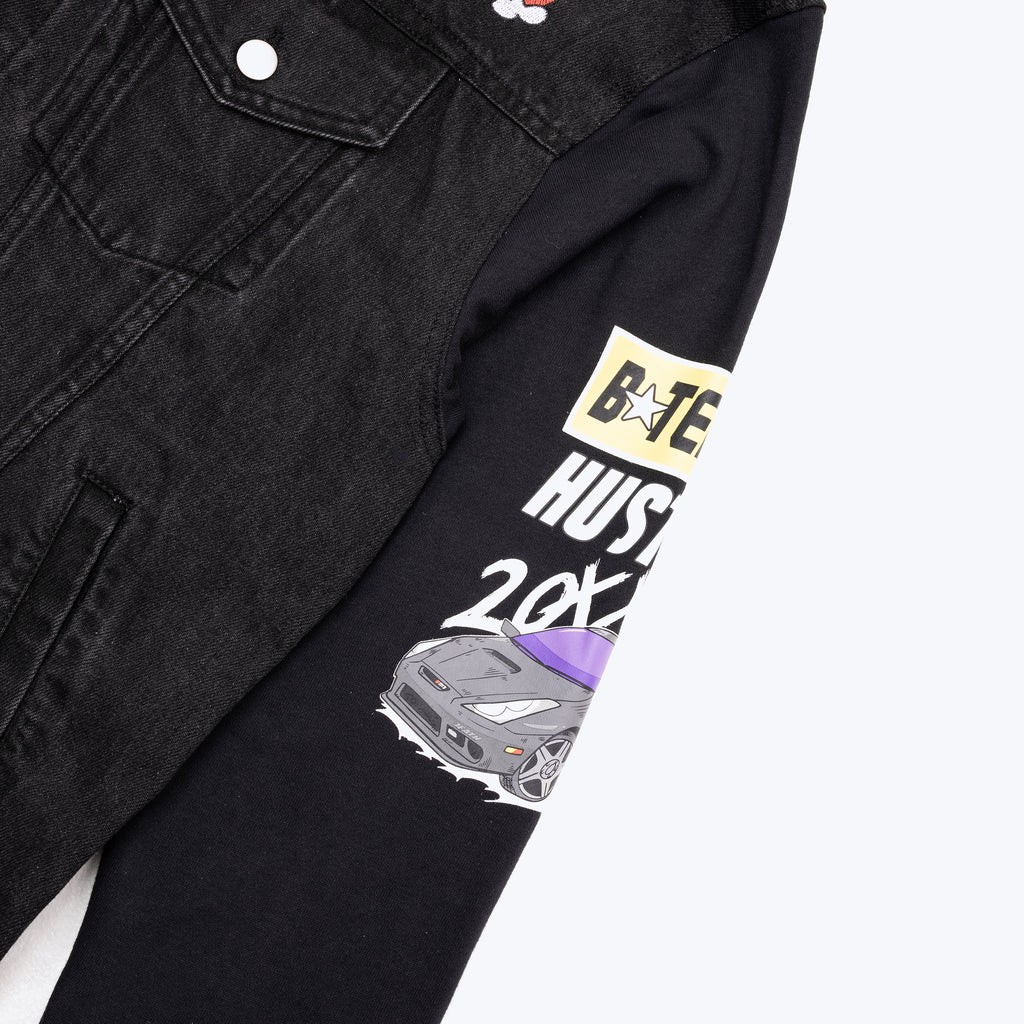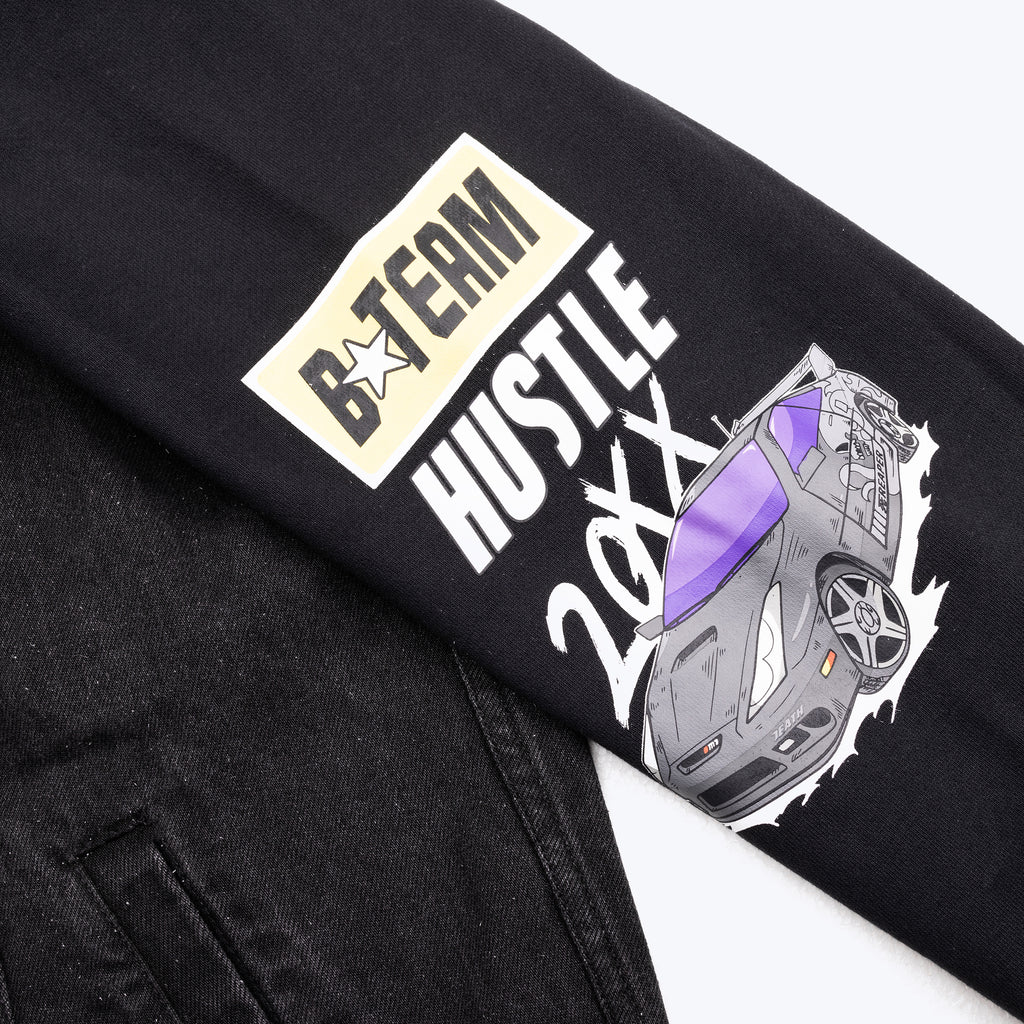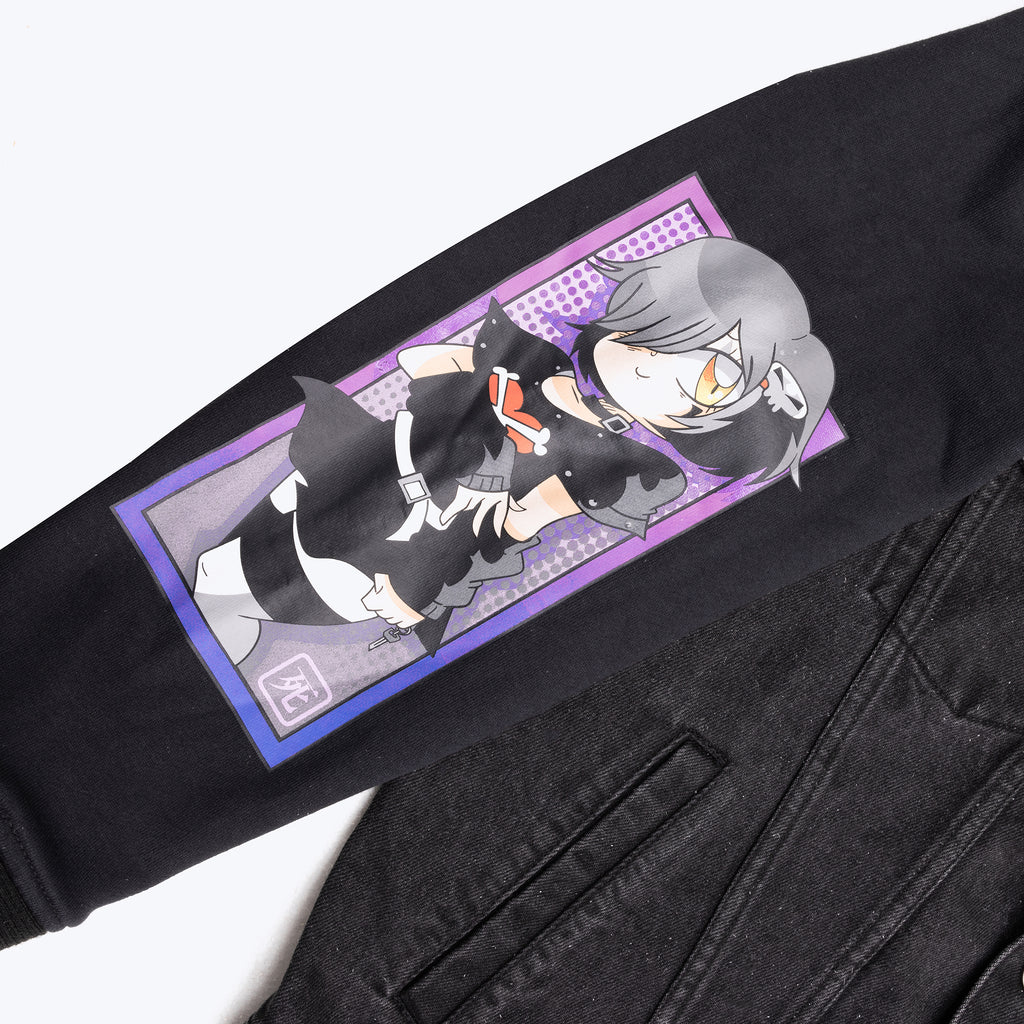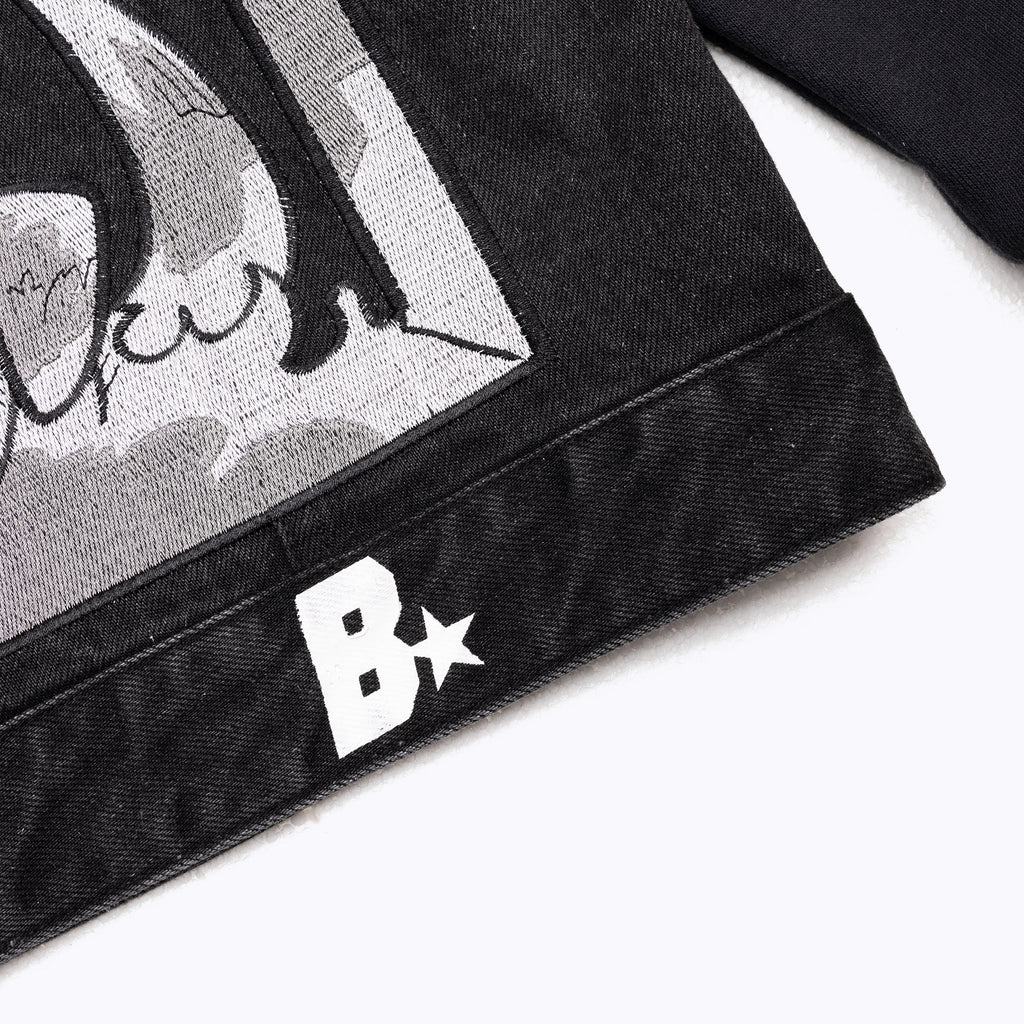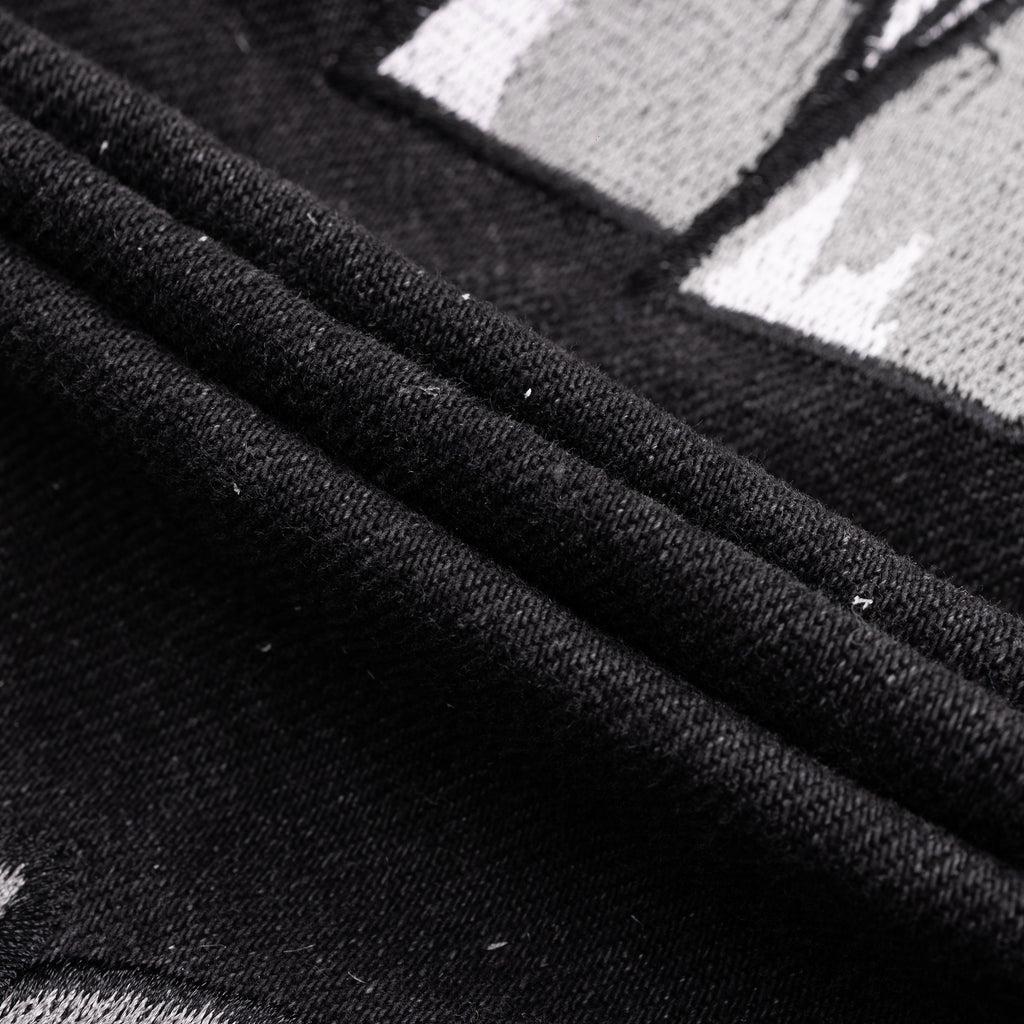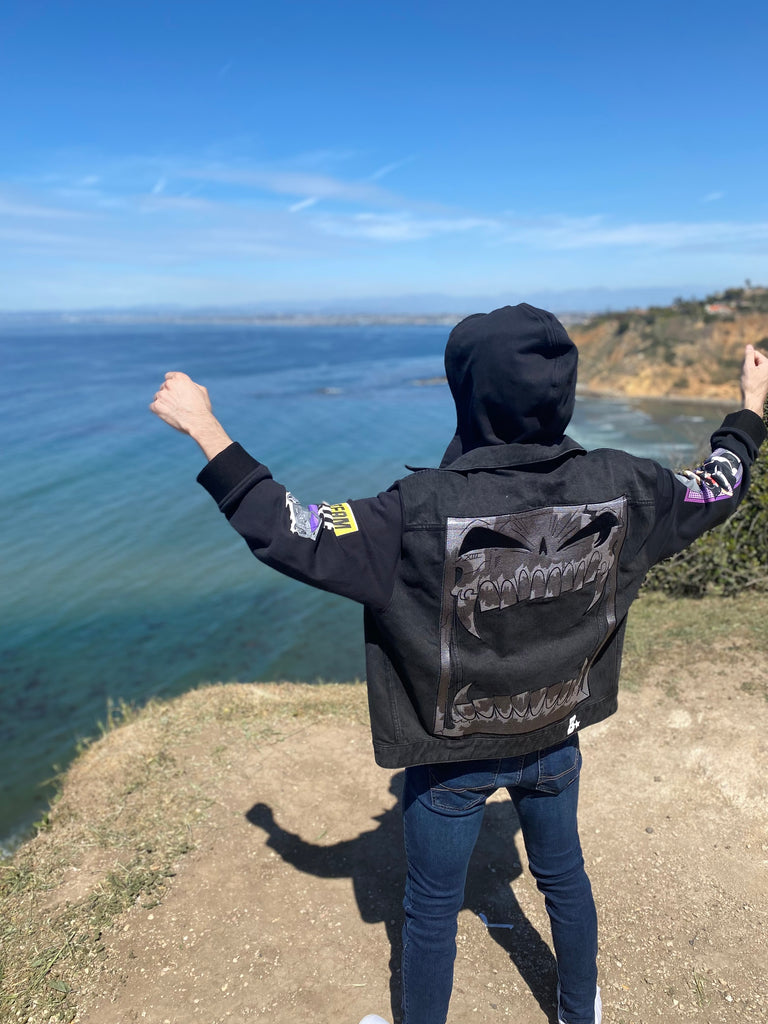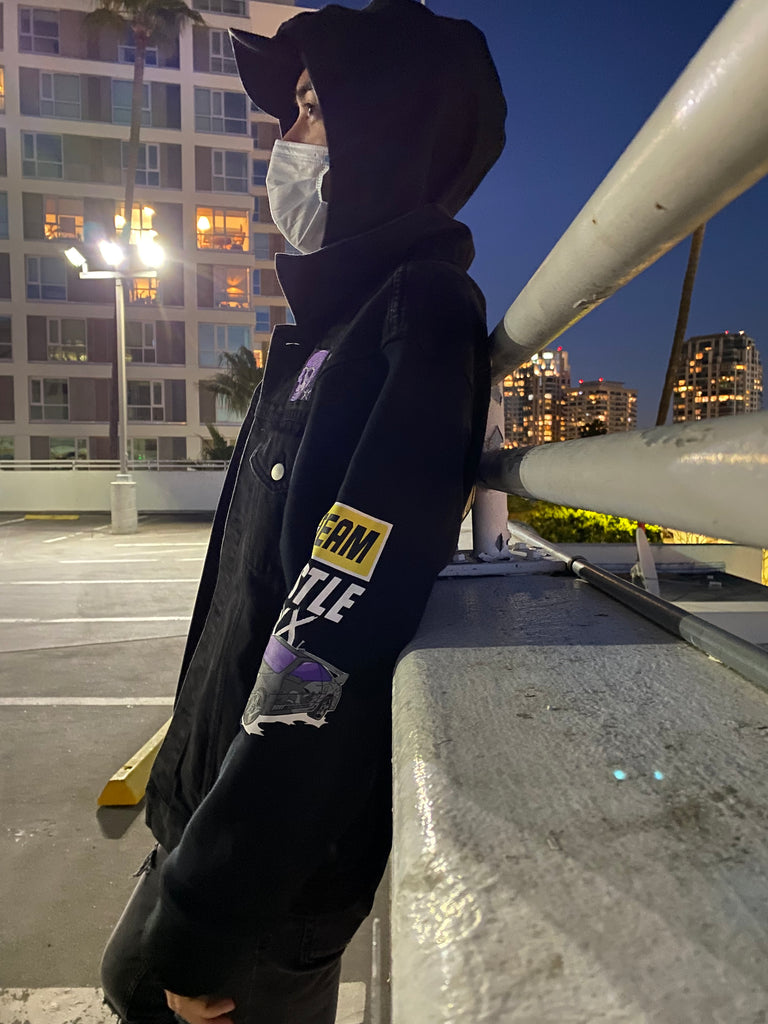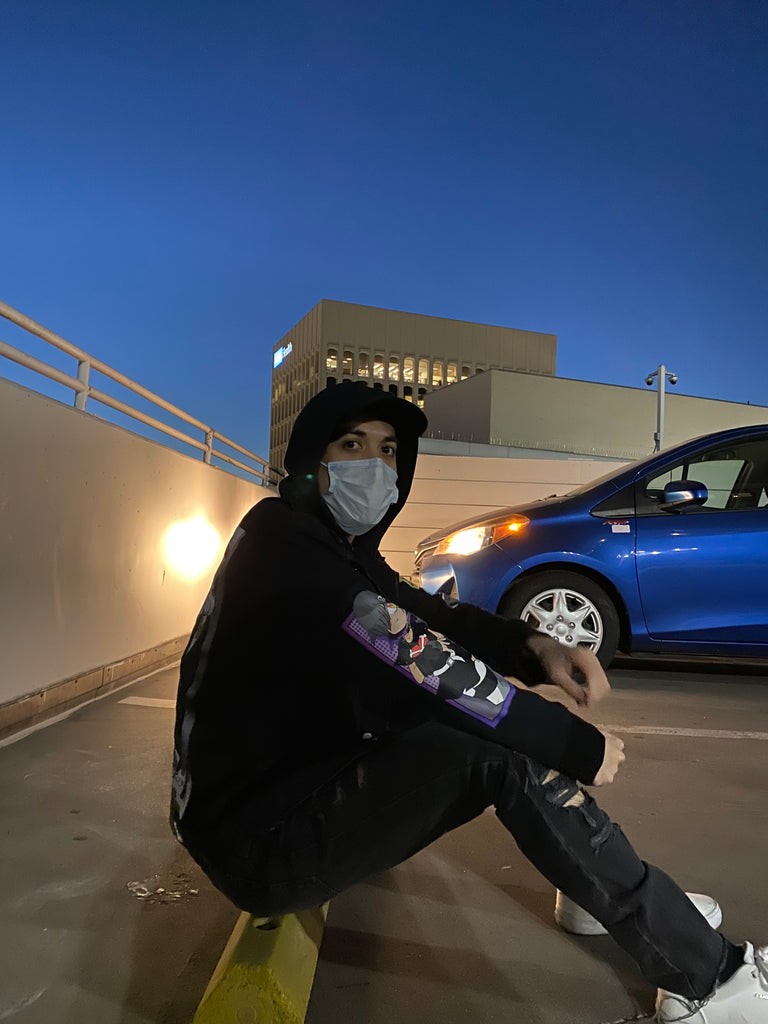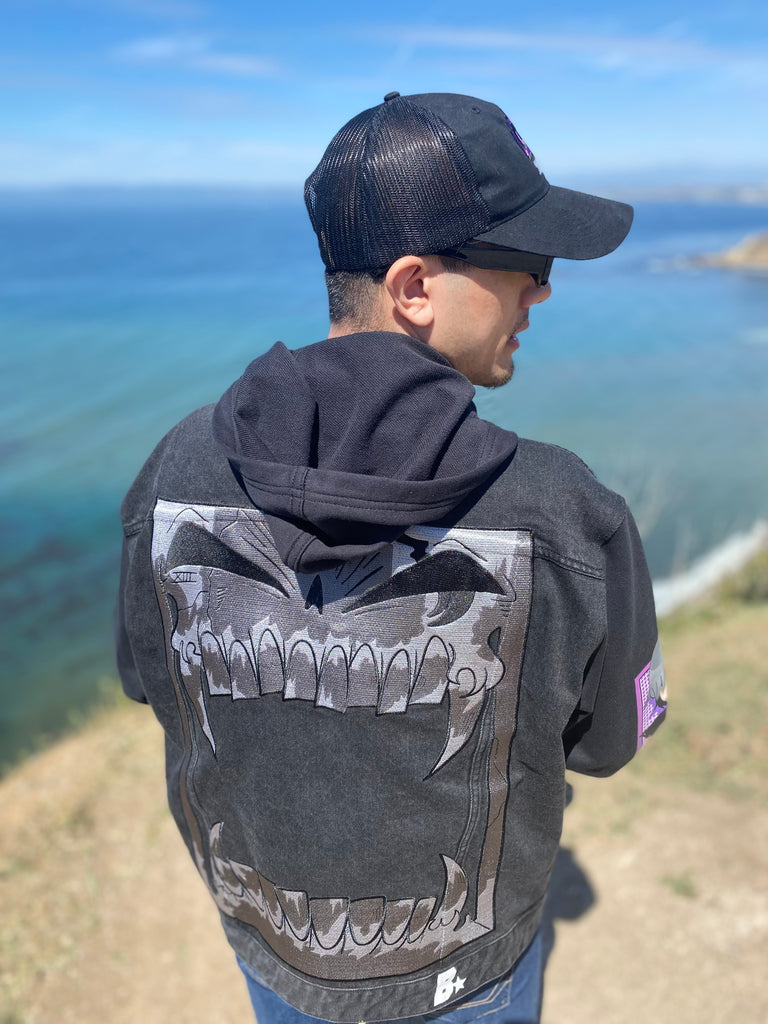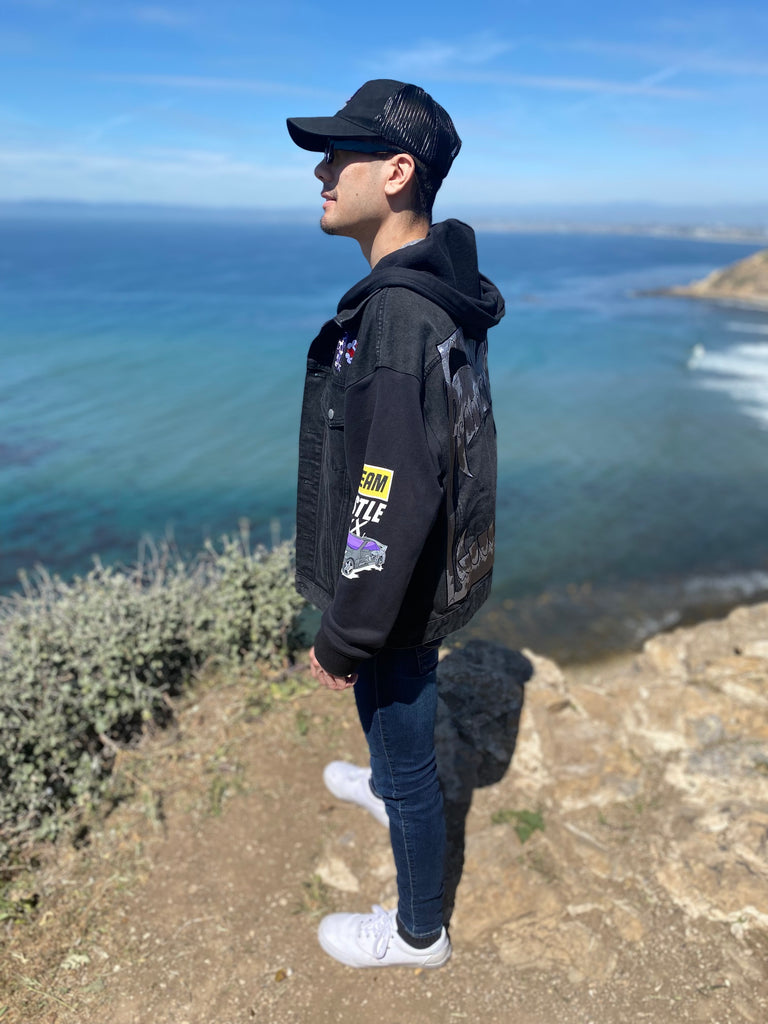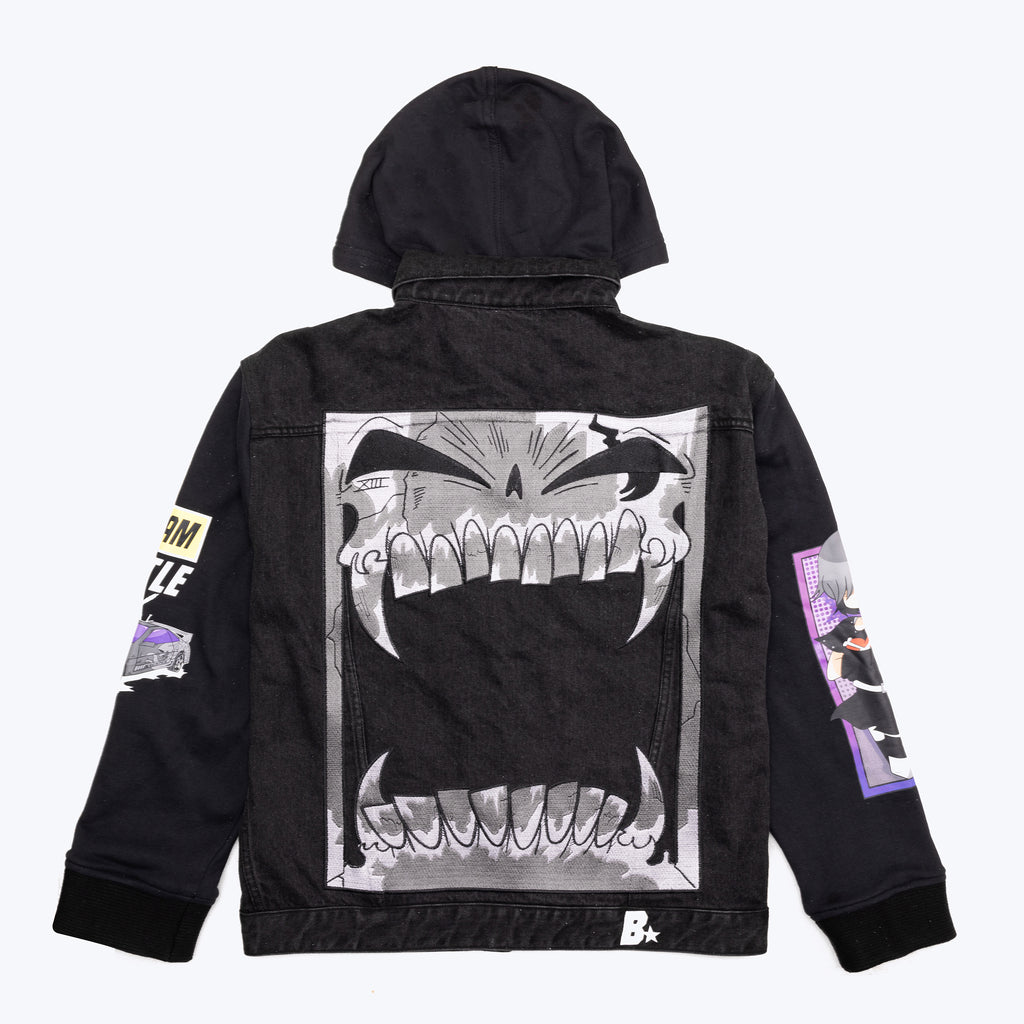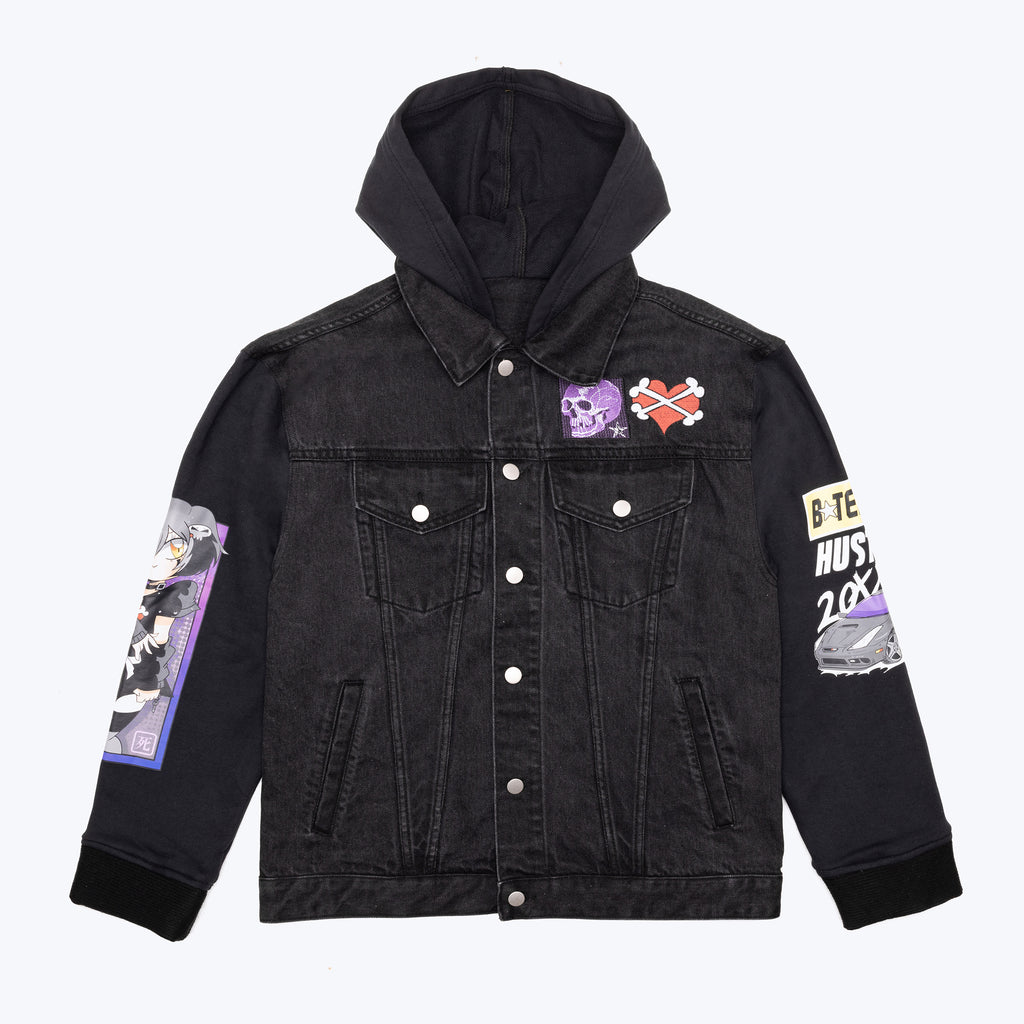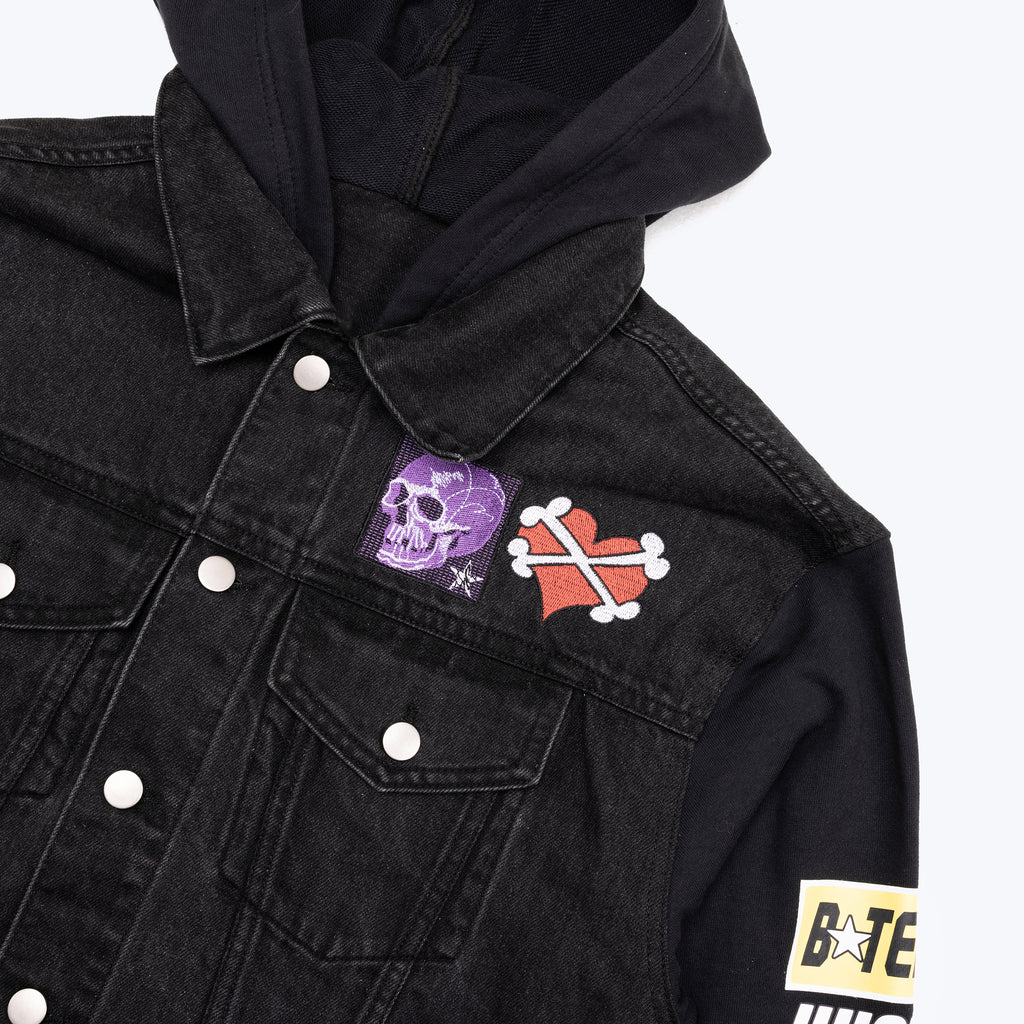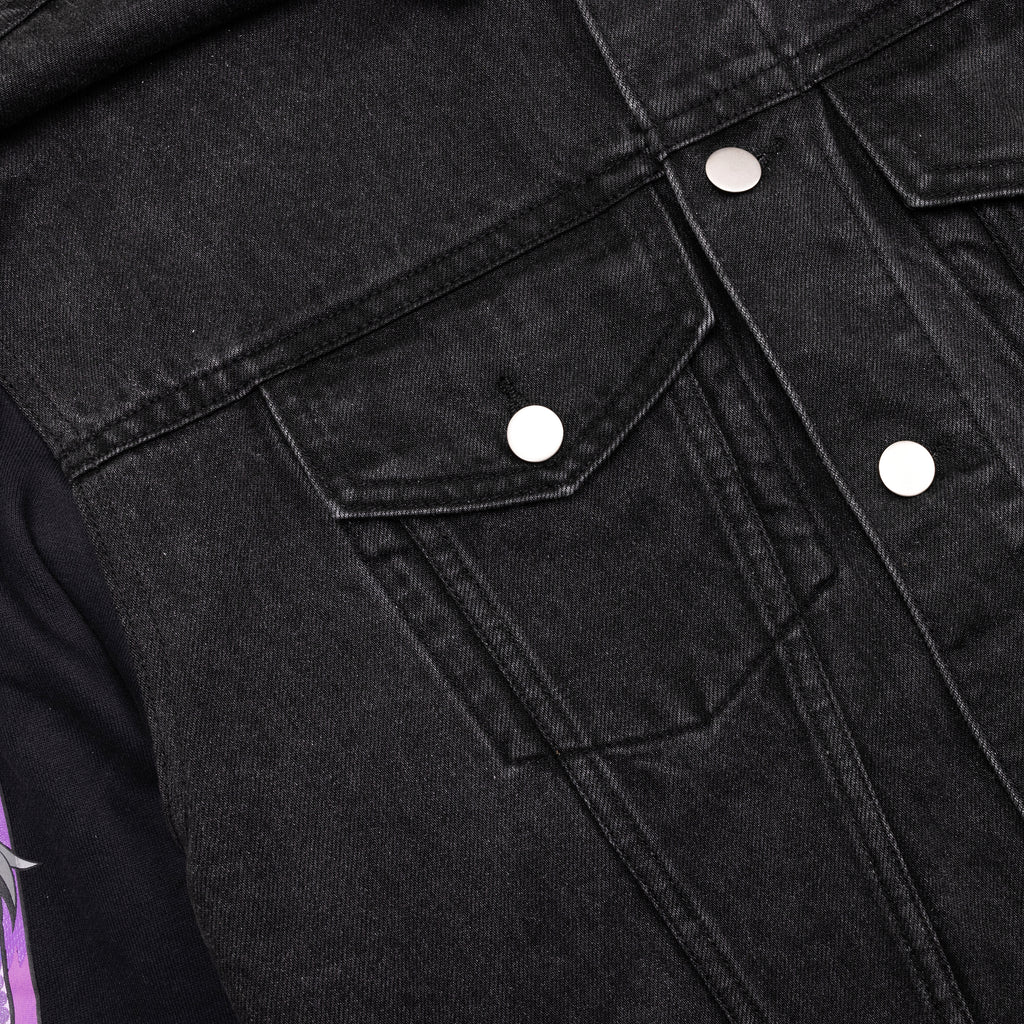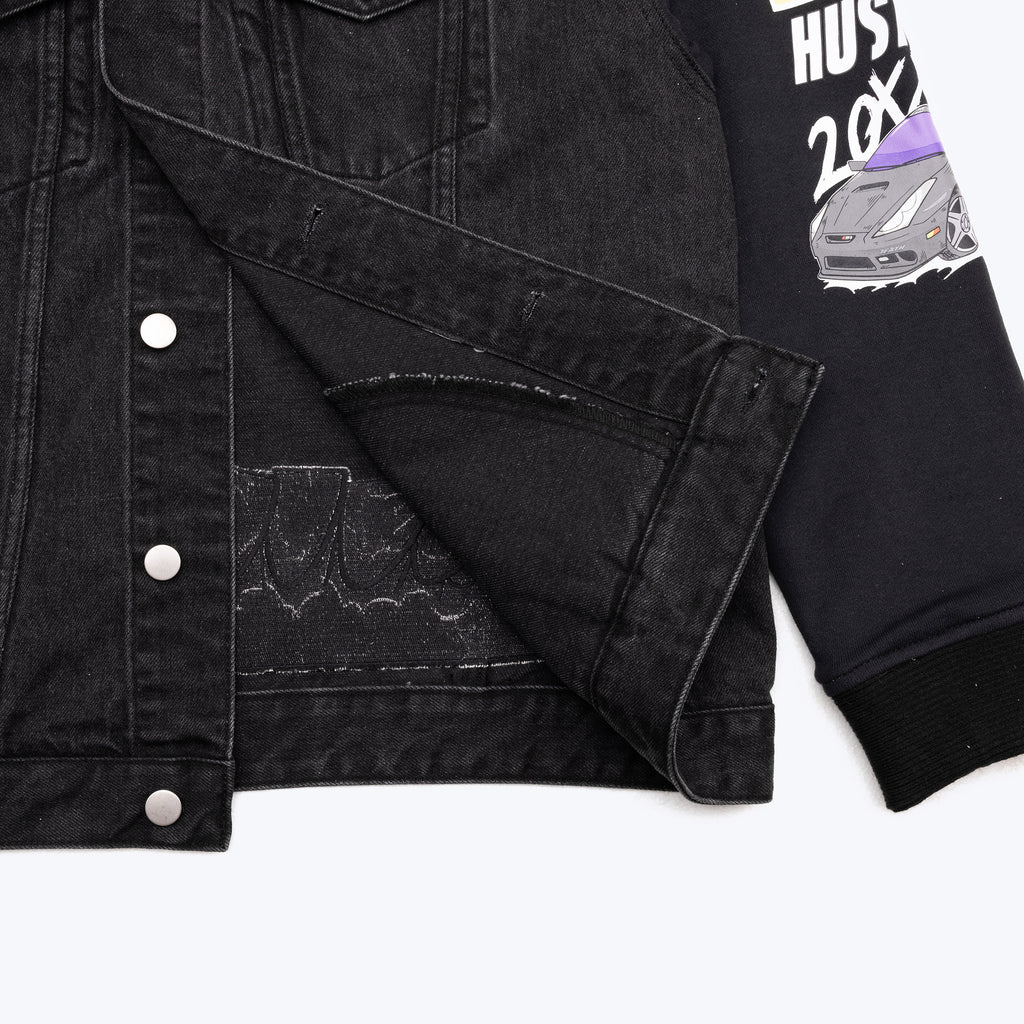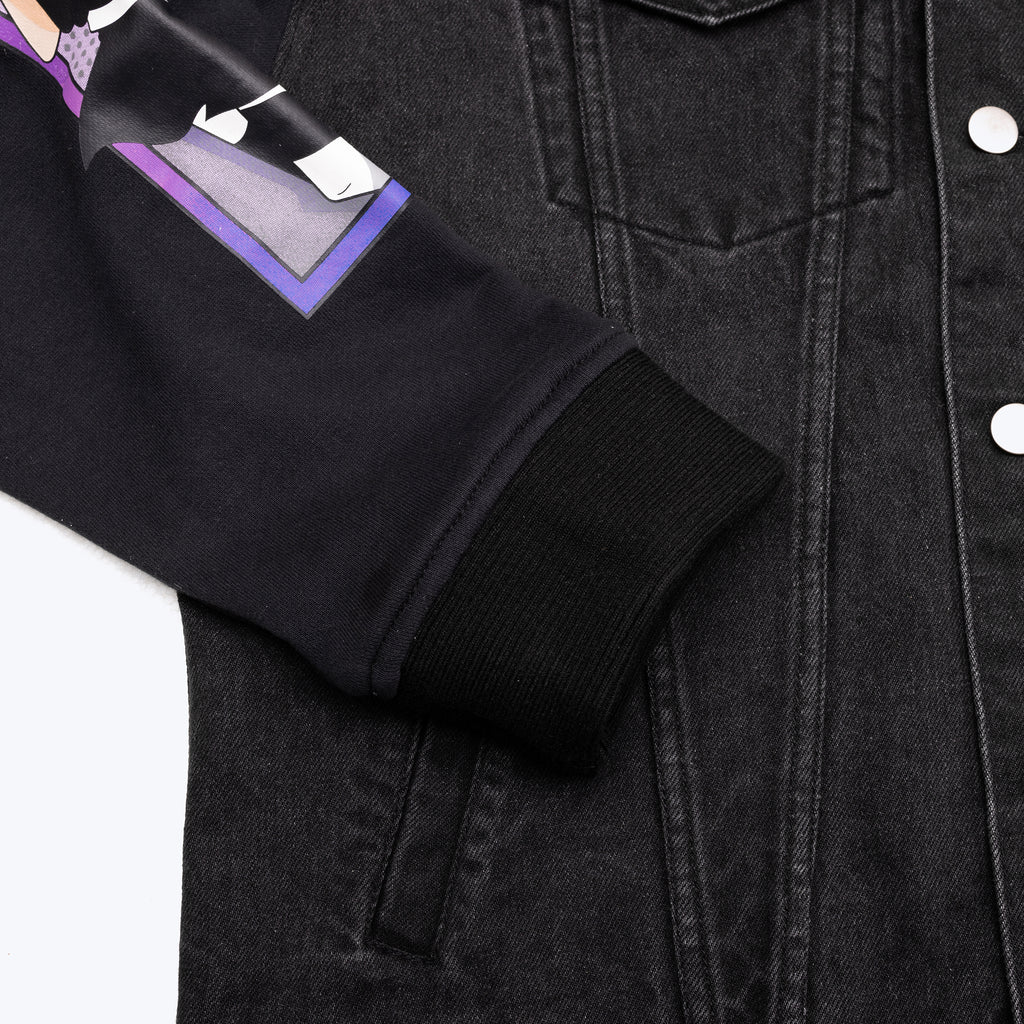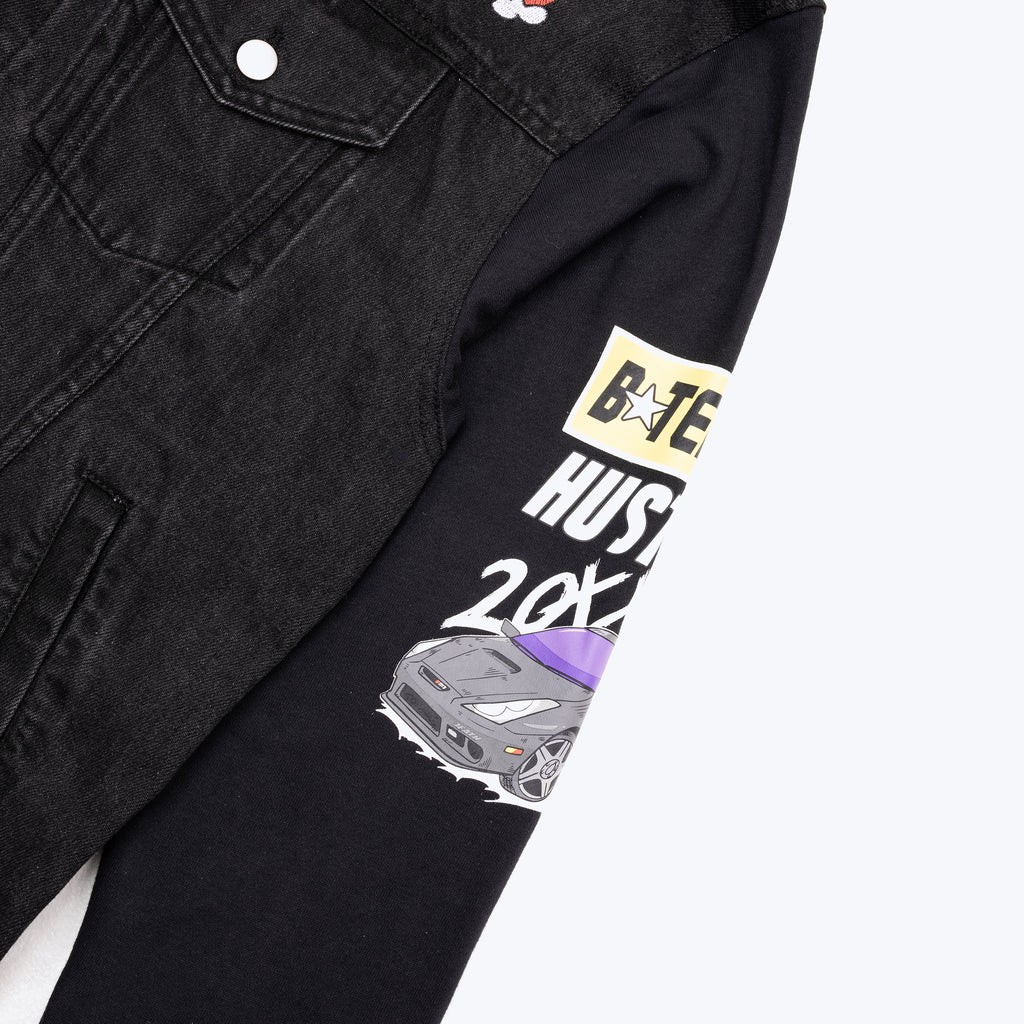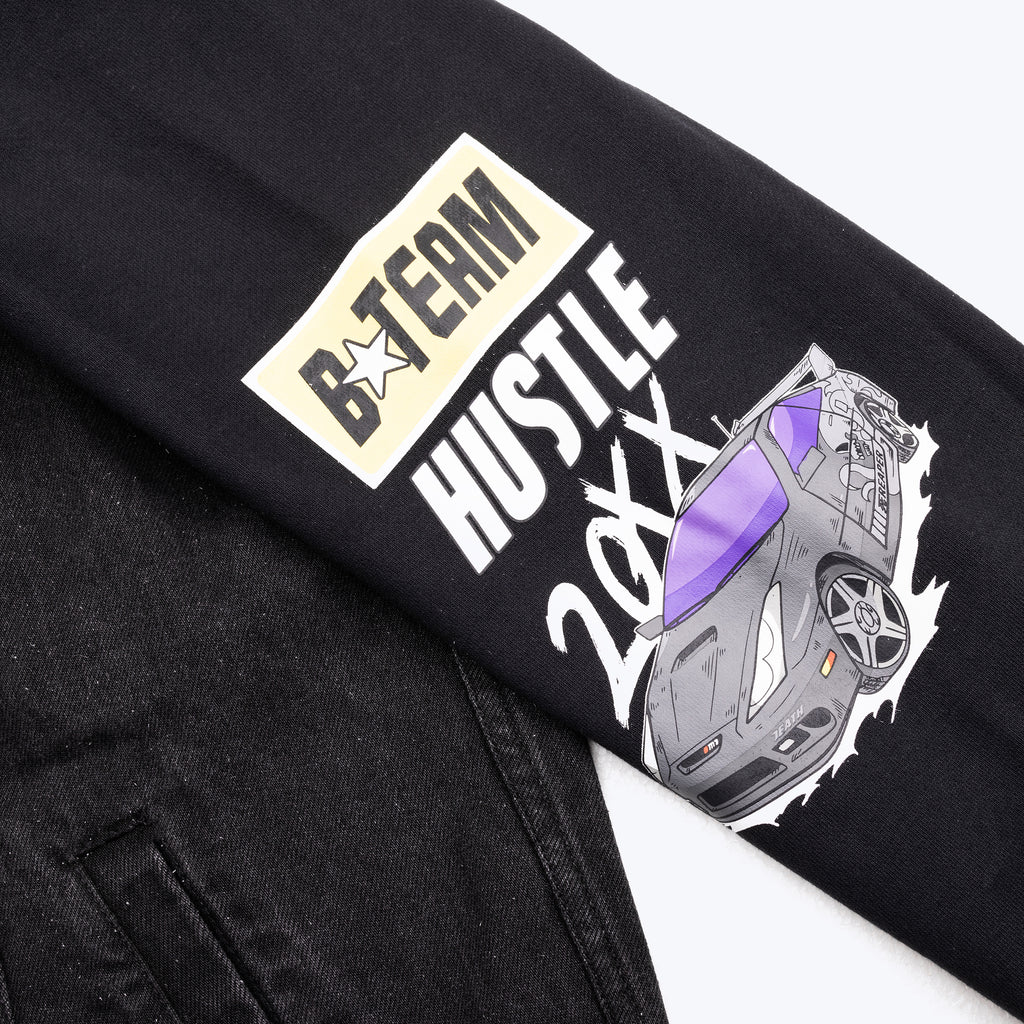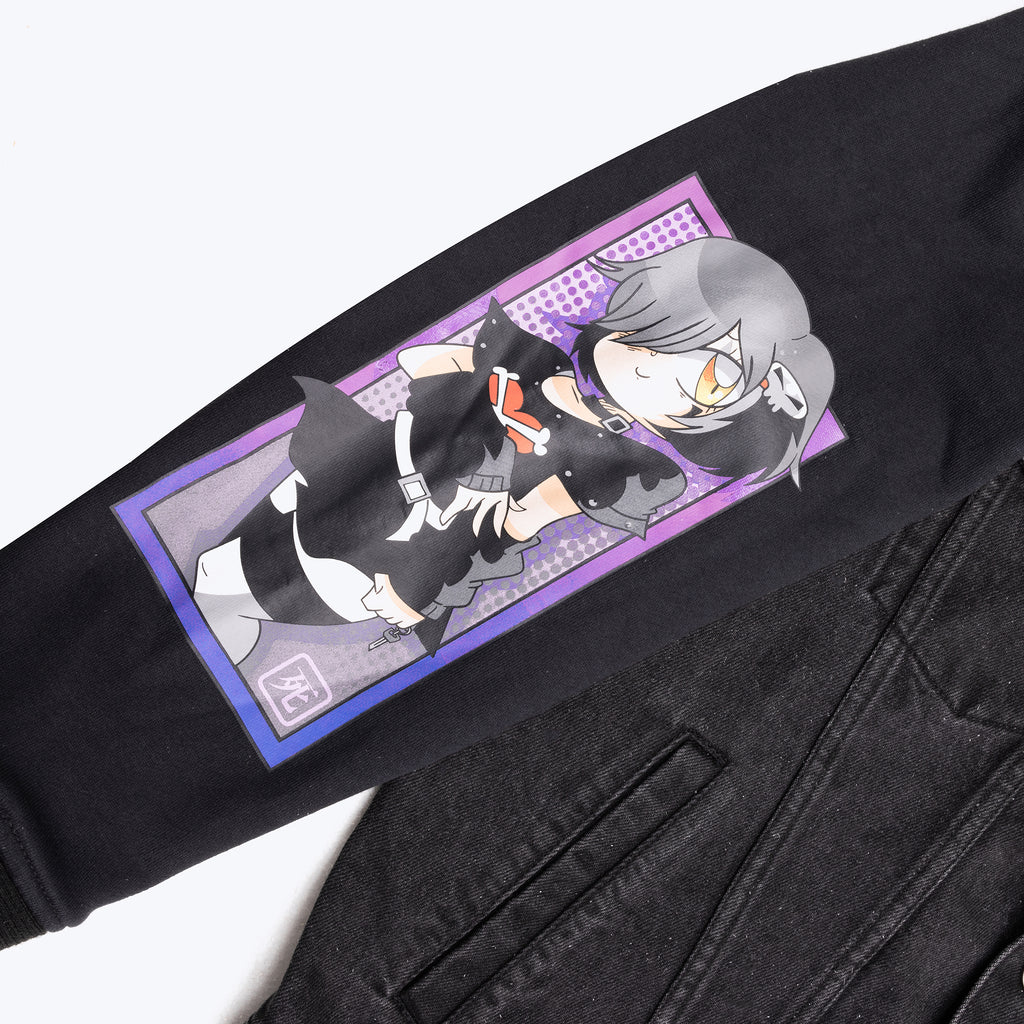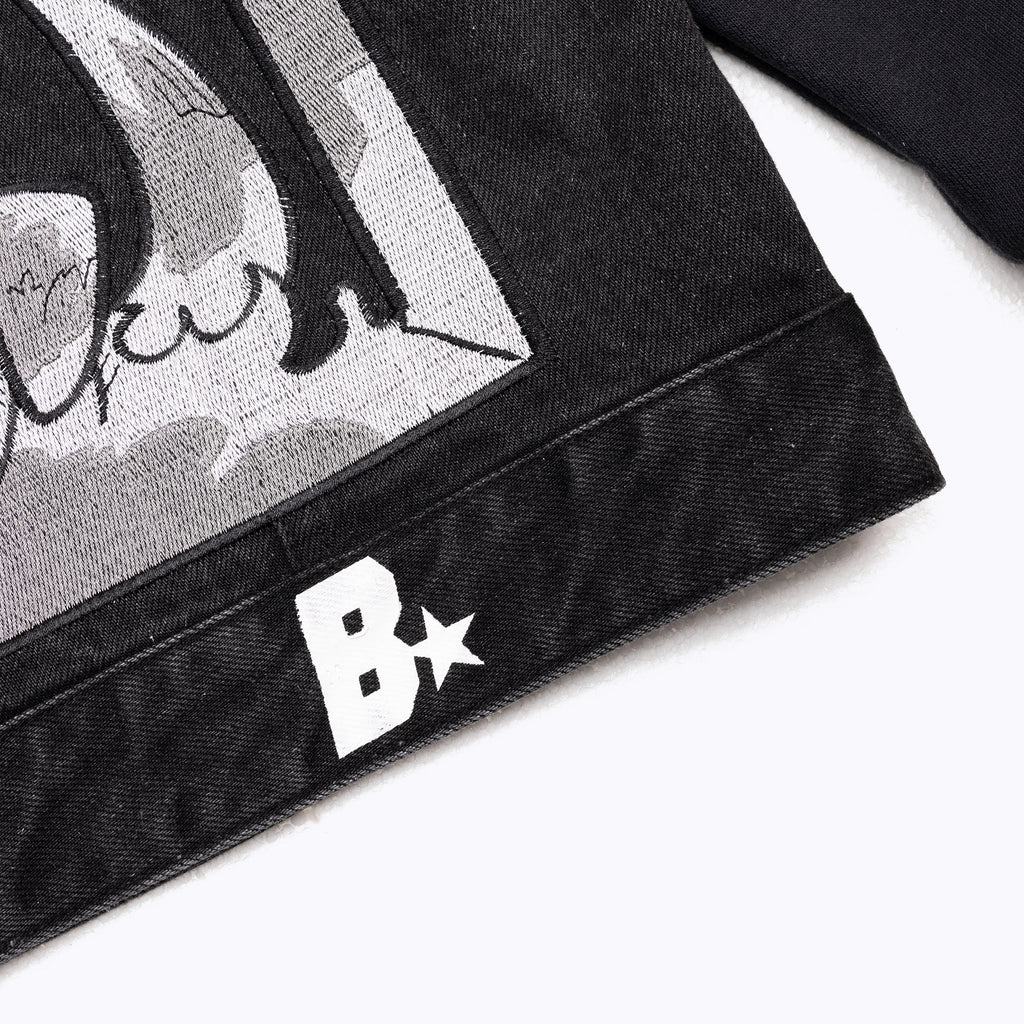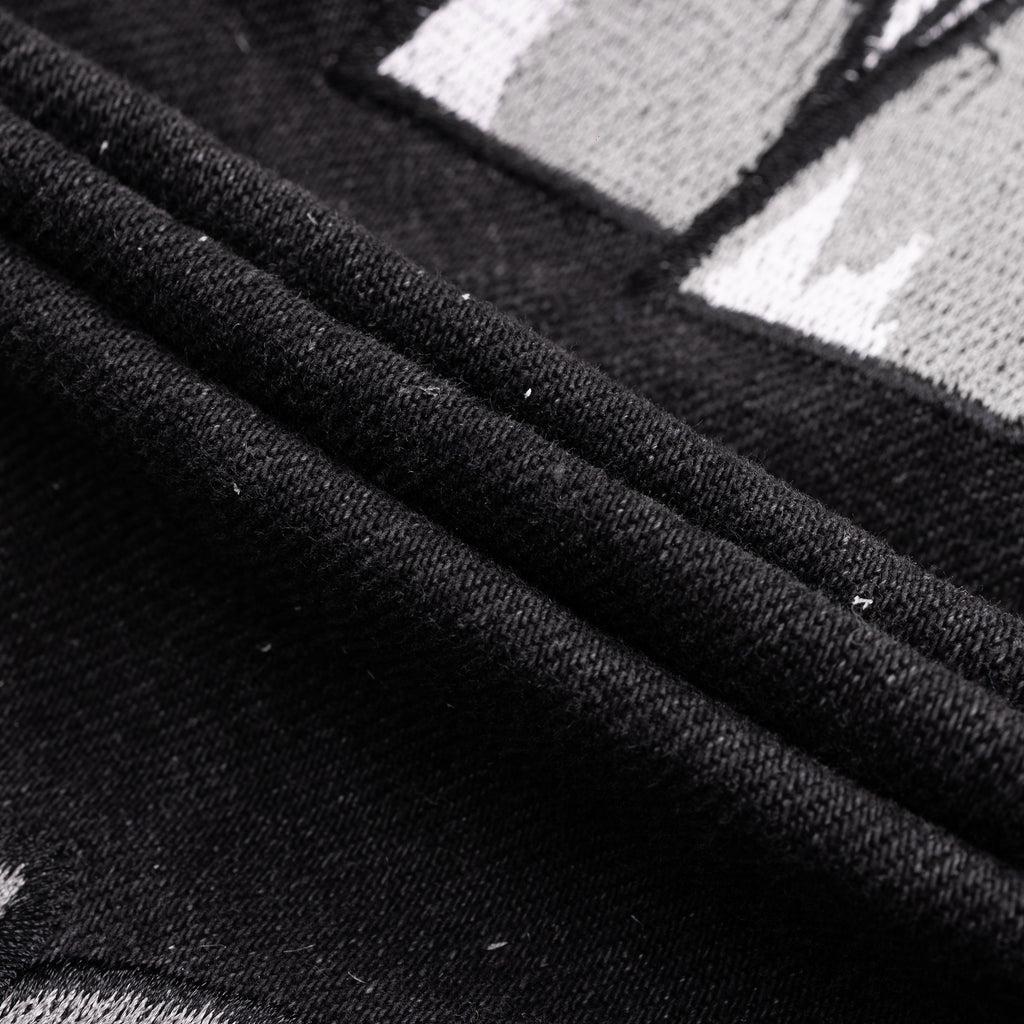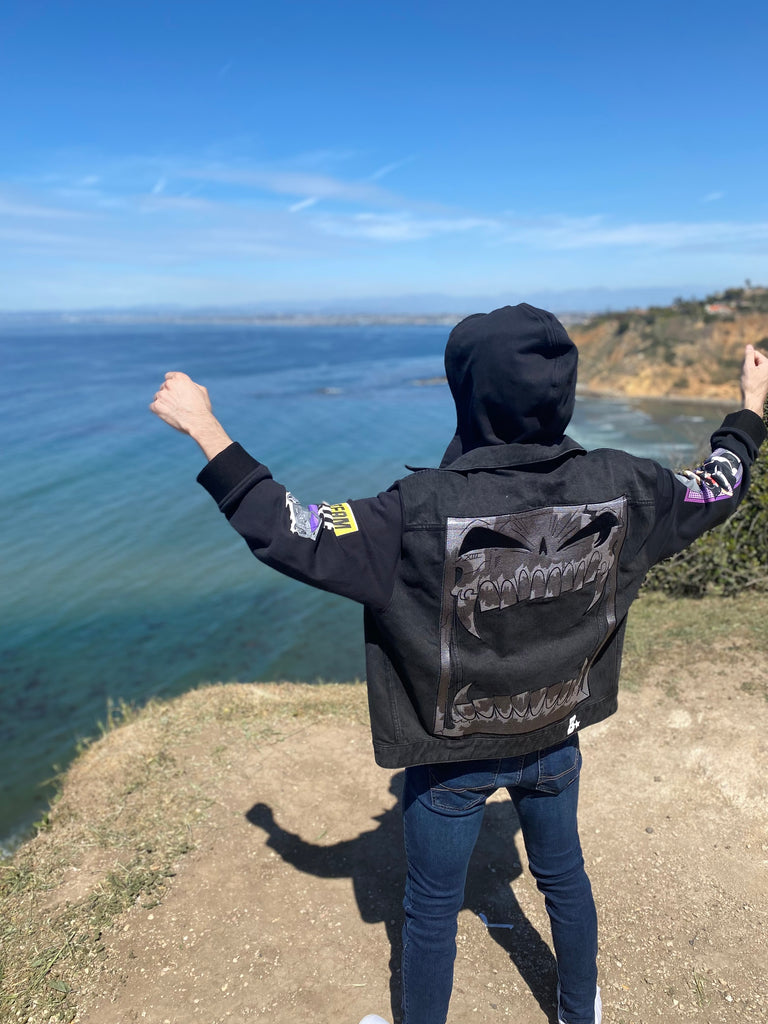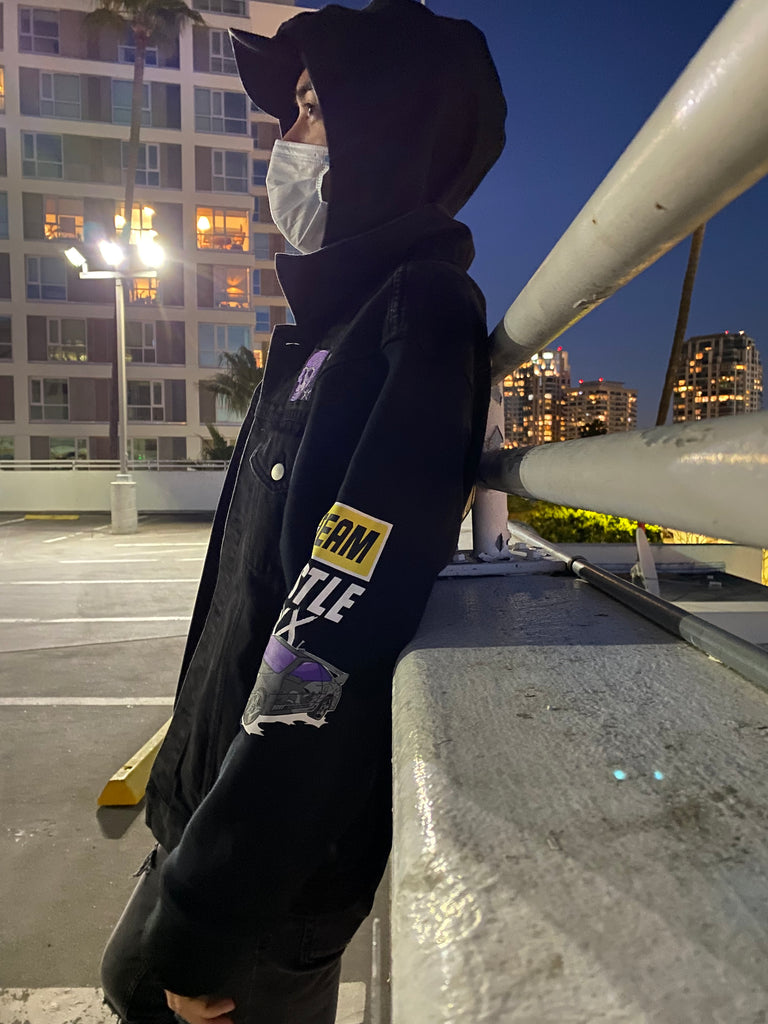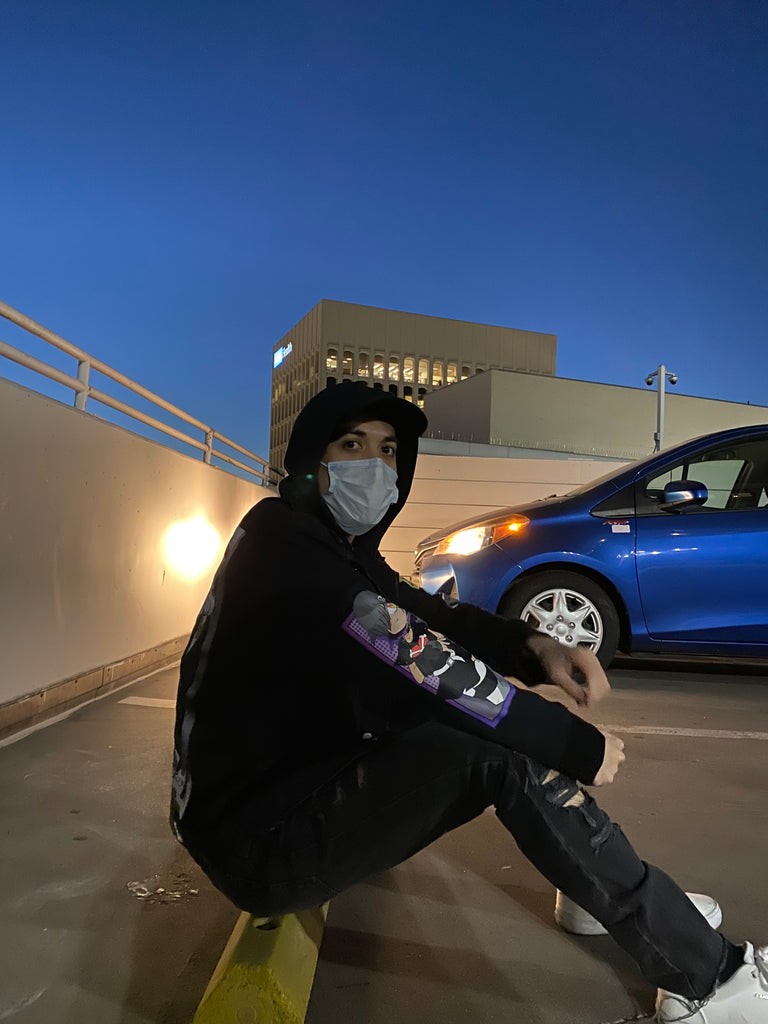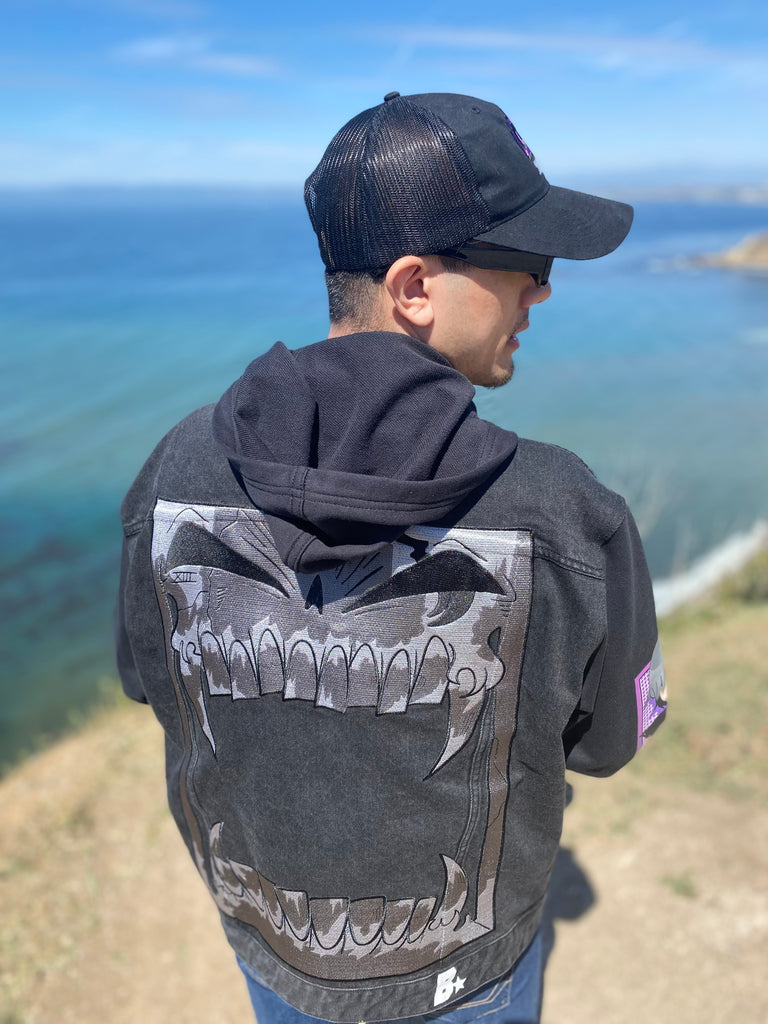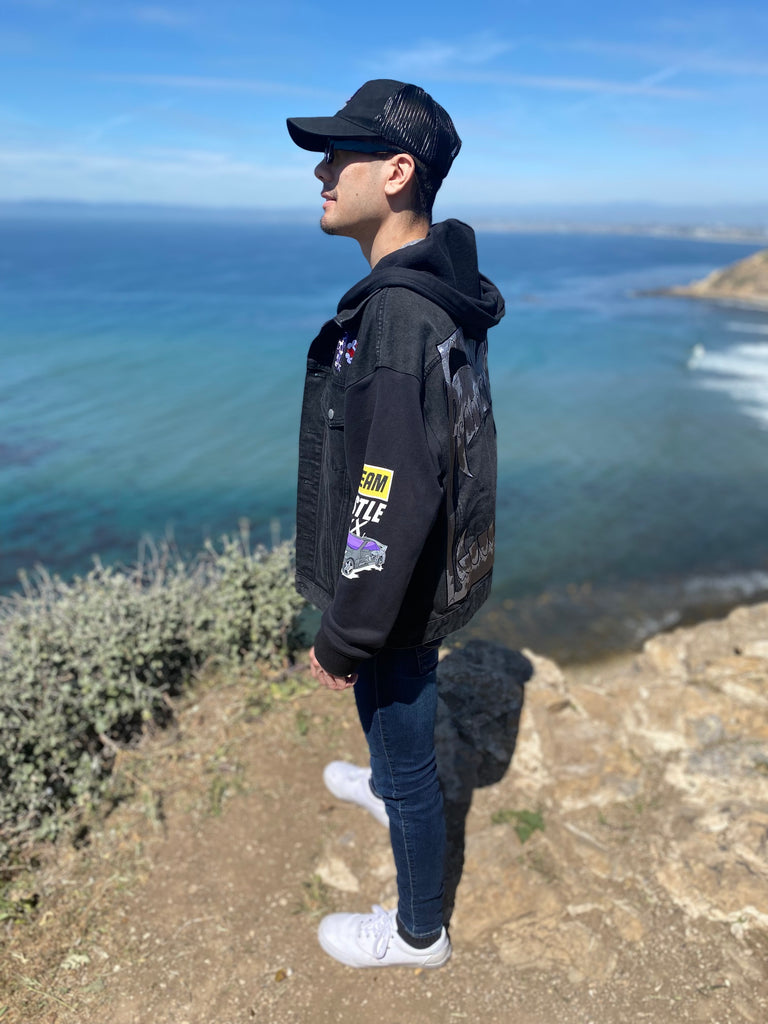 Limited Edition - Malice Death Reaper Jacket
$${selectedVariantCompareAtPrice }
$${ selectedVariantPrice }
Pancake Peddler by day, Adult Content Creator by night, and fledgling street racer any time in-between,  
Malice Madison is a hustler who cruises in her modified "Death Reaper" Gen 7 GT-S, hoping to gain enough experience through informal battles to grow her abilities. Putting all the money she makes into her machine so that she may one day be able to find and challenge her long lost brother. 
She possesses the unique Driver Ability  "Death Staller" and can use her malicious aura to physically slow down and stun her opponents. 
The Death Reaper Jacket is our third crowd-funded apparel product representing the Hustleverse series on my mattyburrito channel! 
Featuring a striking hybrid of denim and cotton, and intricate patchwork of Malice iconography, the Death Reaper is durable and flexible enough to rock on your daily grinds! 
-How Crowdfunding Campaign Works? 
This limited edition jacket campaign will start on March 25th and run until May 4th. Once the campaign has ended, it will take around 15-20 days to produce the jacket and orders will be shipped out by Early June and delivered to doorsteps shortly thereafter!
If we cannot fund 200 jackets by the deadline, all participant's pre-order payments will be refunded immediately!
-Fabric & Care
100% Cotton
Embroidery
Machine wash with cold water
Tumble dry with low heat
-Size Guide
The measurements on the size chart are body measurements. Find your correct size in the chart below. Scroll horizontally to see more sizes.
| | | | |
| --- | --- | --- | --- |
| SIZE | LENGTH | CHEST | SHOULDER |
| XS | 24.2 | 44.1 | 21.9 |
| S | 25 | 45.7 | 22.2 |
| M | 25.6 | 47.2 | 22.6 |
| L | 26.2 | 48.8 | 23 |
| XL | 26.8 | 50.4 | 23.4 |
| 2XL | 27.4 | 52 | 23.8 |
| 3XL | 28 | 53.5 | 24.2 |
| 4XL | 28.5 | 55.1 | 24.6 |